Meet the Innkeepers
Hi, my name is Debbie and this is my husband, Mark. Ever since Mark and I had spent a day together in downtown Naperville in the Spring of 2007, I was hooked! Naperville's downtown area seems to be the perfect embodiment of an Americana town…so charming, friendly and clean with so many things to do and see! Mark and I had an amazing, romantic day of walking miles along the Riverwalk, paddle boating, shopping in small one-of-a-kind boutique shops as well as nationwide stores, taking a cooking class (organic baking & farm-to-table cooking is my passion), then finishing the wonderful day by dining in a fabulous restaurant. My dream was to someday move to Naperville and call it "home".

Meanwhile, I was rarely home with a 30+ year career in the energy industry that required me to live most of my time out of a suitcase. The extensive amount of travel I had to do gave me excellent, first-hand knowledge of understanding and appreciating all the little extras that make an ordinary hotel and/or Bed & Breakfast (B&B) stay into an extraordinary experience.

I found that I preferred to stay at B&B's while traveling for business and pleasure because B&B's seemed to feel more like a home away from home. There were so many nice little extras such as personable service and hospitality, luxurious amenities, extra complimentary snacks and beverages, and freshly prepared gourmet breakfasts, (Innkeepers always seemed happy to adjust their breakfasts for my special dietary requirements) all for about the same price as a moderate hotel.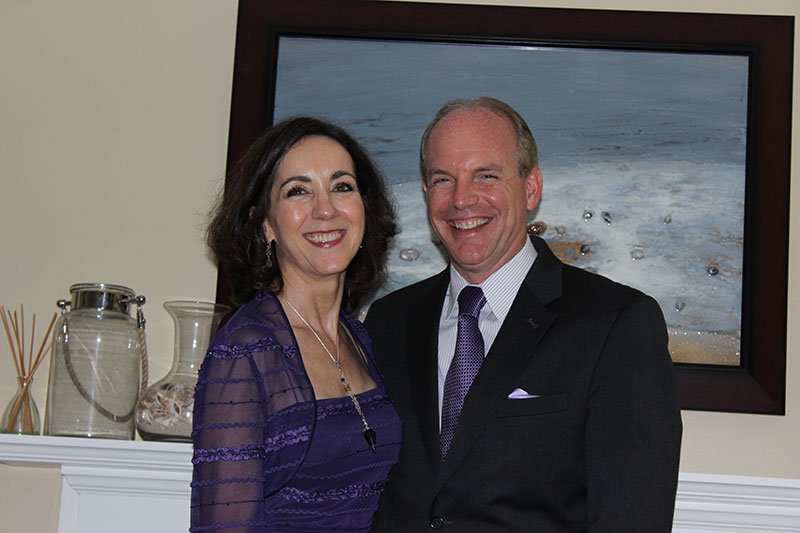 After almost a decade of having a dream that we would someday move and live in Naperville, my husband and I started house-hunting during the winter of 2014/2015. On one of our weekend open house tours, were walked up a couple of steps to the front porch of a historic house listed for sale that had been operating as a Bed & Breakfast for more than 28 years. We both had an immediate feeling that we had come "home". And, the location of the house could not be more PERFECT - it is nestled in a peaceful residential area yet only 2 blocks to the first shops and restaurants in Naperville, 4 blocks to the Riverwalk, and 5 blocks to the Metra & Amtrak Naperville train station.

After a series of events, we were blessed to have been able to purchase the Harrison House Bed & Breakfast from the Harrison's (who, I'm happy to share are having a great time while staying busy in their retirement).

We would be honored if you will choose to stay with us at the Harrison House Bed & Breakfast. We would love giving you all the little extras to make your stay extraordinary!